Who, what and when : a complete overview for every action.
Imputability and traceability are two important dimensions of Information Security.
The more programs, reports, members and hunters you have to deal with, the more complicated it is to keep an eye on everything.
'Business Unit Managers' have access to Audit Logs where they can track each and every new action (creation, modification or deletion) or event related to their :
Business Unit – e.g. program creation, member invitations, etc.
Programs – e.g. program updates, invitations, exports, etc.
Reports – e.g. report updates, rewards payment, exports, etc.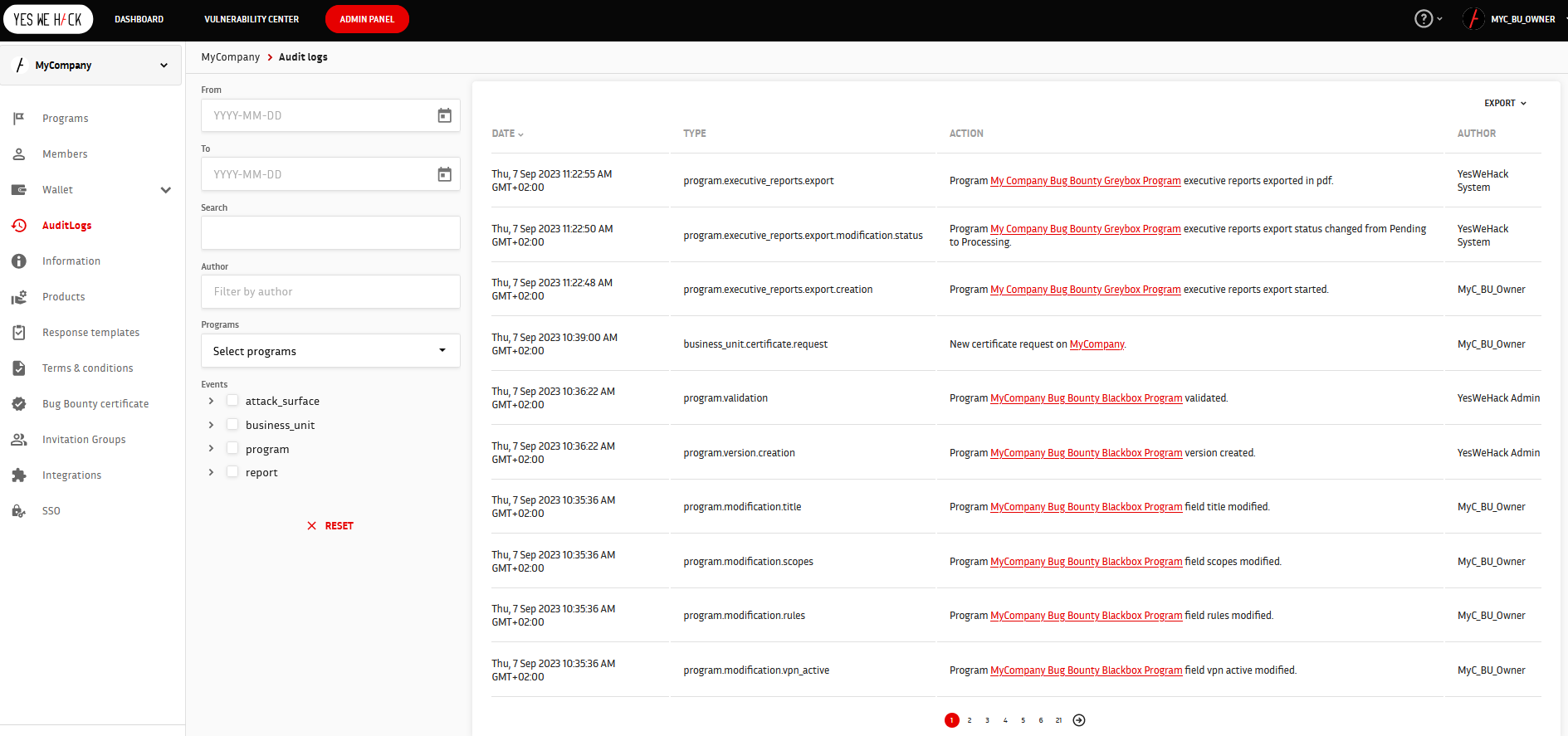 It can be filtered by timeframe, search criteria, author, programs and event types.
We described the various types of existing actions as explicitly as possible, promoting readability, but if you ever want to look into details you can click on links (highlighted in red) that will redirect you to the related reports or programs.
Lastly, Audit Logs can be exported in different formats (.csv, .xls, .json and .pdf) for later review, presentation or integration :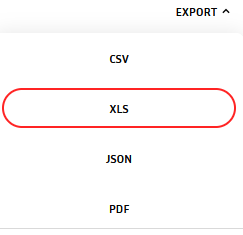 When you apply filters, they also apply to the generated exports (see above)
Where to find your Audit Logs?
Login > 'Admin Panel' > 'Audit Logs'